This lentil tomato salad with feta and avocado is refreshing and just in time for spring and summer. The olive oil and lemon help cut through the creamy avocado and salty feta.
Ever since I went on holiday to Greece, I fell in love with this Mediterranean-inspired lentil tomato salad. In fact, it reminds me of those sunny days when you want refreshing, not too heavy food that you can indulge in without feeling guilty.
We don't have too many salads here on Meyer Food Blog (besides our spinach and pomegranate salad), so it's always a treat to show you guys some of our healthier options.
As with almost all of my recipes, I'm not particularly faithful to the original, and I ended up mixing a few different lentil salads into one.
The spiced lentils I made here with cinnamon, coriander and cumin work really well with the creamy feta, and the lemon and olive oil sit well on top of the tomatoes and avocado.
This is a really filling salad that can go well as a main dish for 2-3 people or a side dish for 6-8.
As you may have noticed from the pictures, I'm not particularly shy with my olive oil. In fact, if it isn't drizzled and slightly drowning in olive oil, it's probably not going to taste as well.
Because of that, you should use only good, high quality olive oil. In general, there's nowhere for your ingredients to hide here. Your tomatoes have to be fresh, ripe and slightly sweet, your avocado soft and creamy and your lentils cooked well—soft, but still slightly firm.
You can also add grilled chicken or add peppers here to make it an even heartier meal.  Whatever way you do it, I'm sure you'll enjoy these bright southern flavors.
Dressing And Seasoning Your Salad
Salads are a popular dish that can be enjoyed at any time of the year. In this section, we will provide a simple, delicious dressing for your salad and discuss the importance of seasoning your salad.
Dressing is an important part of a good salad. A good dressing can add flavor, moisture, and texture to your salad. In this section we will provide you with a simple, delicious dressing that you can use to spice up your lentil tomato salad.
Tips for making the perfect lentil tomato salad are included in this blog post. By following these tips, you will guarantee that your Lentil Tomato Salad is perfect every time!
There are a few tips that you can follow to make your lentil tomato salad perfect every time. Firstly, make sure that you use the right type of lentils. Most types of lentils will work in this salad, but if you need to stick to a certain brand or type, then that is fine too. Secondly, be sure to season your salad generously with salt and pepper before serving. Finally, always mix up the ingredients so that each bite is different. This will keep your salads interesting and exciting!
Leftovers? No Problem!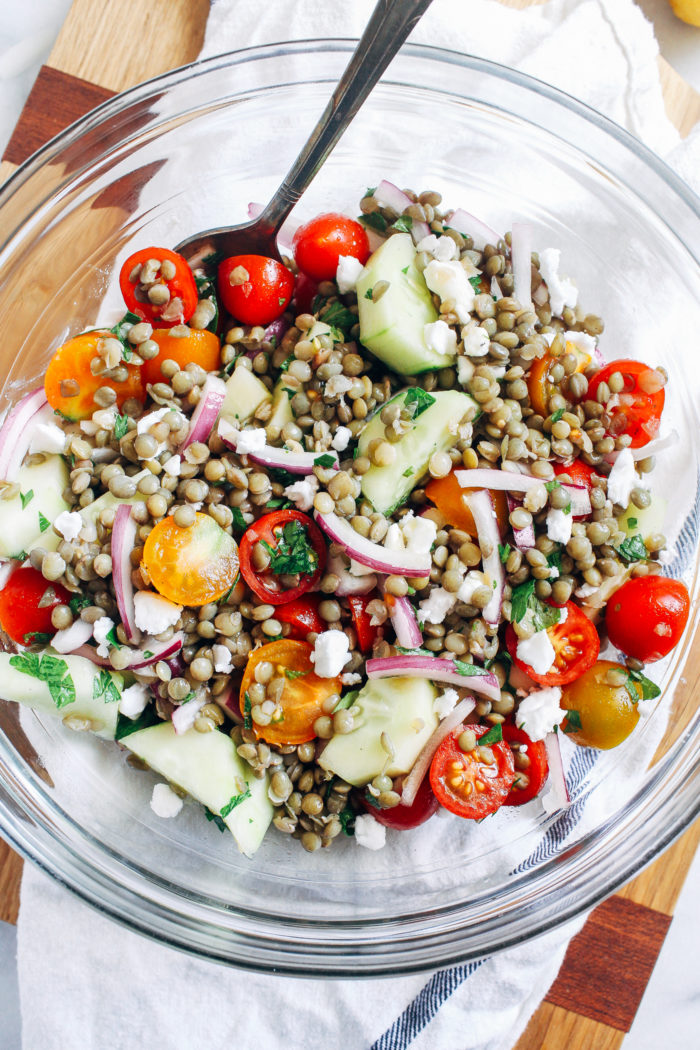 Leftovers can be a great way to use up any leftover food. Chef-approved tips show you how to turn leftovers into a brand new dish. Housewife hack shows you how to make Lentil Tomato Salad last longer. And finally, how to make your Lentil Tomato Salad taste even better the next day!
There are several ways to make leftovers taste even better. For example, you can add a little seasoning or herbs to give them new life. You can also reheat them in the oven or microwave. Or, if you're feeling ambitious, you can turn them into a completely different dish entirely! Here are some ideas for turning leftover Lentil Tomato Salad into something special:
-Make a lentil tomato soup by adding a can of tomato soup and some cooked lentils to the salad mix.
-Add grilled vegetables such as zucchini or mushrooms to the salad for added flavor and texture.
-Try out a vegan version of this dish by replacing the chicken with Gardein strips or tofu cubes.