These meatballs are made juicy and delicious with the use of finely crushed salted crackers instead of bread crumbs. A great dish for a big crowd.
When you have a big hungry crowd, what do you do? Especially if that crowd wants delicious food very soon?
Recently, my brother invited us for dinner and he prepared a fantastic spaghetti and meatballs dish. Now, I've had spaghetti and meatballs many times, and usually it's pretty average, sometimes good, and very rarely great.
But this time, it was a winner. These little guys were juicy, flavor-packed and even though I couldn't eat any more, I still wanted more and more. He likes to use his favorite sauce, so you can use whatever pasta sauce you prefer.
One of his tips was to actually cook the onion and garlic a bit before you add them to the meatballs. Oh, and also to use salted crackers instead of breadcrumbs. Don't ask me why—but the result is delicious.
To crush the crackers, simply add them in a bag or bowl and Hulk smash. This is a particularly healthy activity, especially after a long day 🙂
Not to mention, these meatballs are of course a great dish to serve to a large crowd. There were about 8 of us there, children and adults all hungry, and we ate and ate and ate. Even the picky little eaters couldn't keep their hands off (of course, kids also love to paint their faces with the meat sauce, but that's another story).
As I mentioned before, this one will make quite a bit of meatballs, so you'll need a big, nicely-sized high-quality saucepan. Not 100% sure where Jonny got his, but you can pick up a pretty good stainless steel saucepan from Amazon for a relatively good price.
If you want to serve a big crowd a delicious meal that's easy and cheap to make, you should definitely stick with the classics.
Get the recipe below.
The Secrets To Perfect Meatballs
The quality of the meat is the most important factor when it comes to making great meatballs. If you're using ground beef, make sure it's fresh and has a high fat content. This will ensure that your meatballs are delicious and have a lot of flavor. Add plenty of salt, onion, and garlic to your mixture, as well as some herbs (such as parsley or rosemary).
Don't overwork the meat when you're mixing it—handle it as little as possible. You want the mixture to be soft but not too wet or sticky. Finally, use a spoon or small ice cream scoop to form perfectly round balls. Make sure you coat them in flour before frying so they don't turn into greasy balls once they come out of the oil. Fry them in hot oil until they're browned all over.
If you want to make your meatballs even more delicious, try adding some soaked bread crumbs or ground almonds to the mixture. These add a subtle flavor and a bit of texture to the balls. As with any recipe, it's always important to experiment and see what flavors work best for you. Once you've got your perfect meatballs, serve them up hot with a dipping sauce or enjoy them as is on a bed of spaghetti sauce.
Pairing Jonny's Famous Meatballs With The Perfect Wine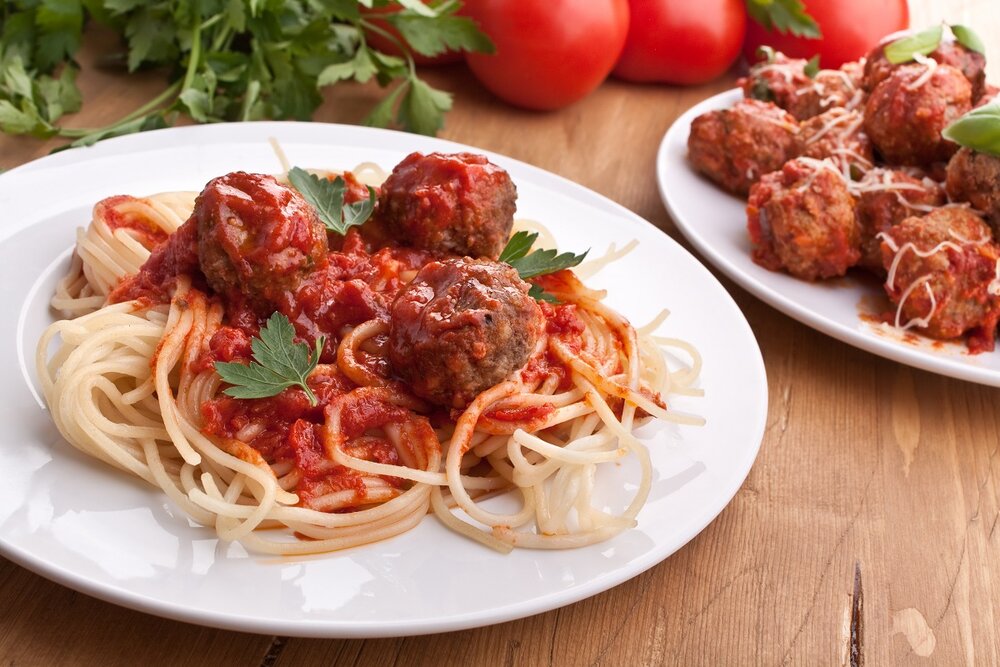 If you're looking for a delicious and easy meal that will transport you to Italy, then you need to try Jonny's Famous Meatballs. Made with ground beef, pork, and veal, these meatballs are irresistible. Pair them with one of our recommended wines and enjoy!
Our top pick is Pinot Noir because it has a fruity flavor that goes well with the spices in the meatballs. Zinfandel is another good choice because it has a heavier body that will hold up to the sauce and toppings. Barbera is also a great option because it has notes of blackberry and plum which complement the sweetness of the meatballs.
The Different Ways You Can Enjoy Jonny's Famous Meatballs
Jonny's Famous Meatballs can be enjoyed in a variety of ways, which makes them perfect for any occasion. Here are four different ways to enjoy them.
1. As an appetizer, try serving them with a dipping sauce or salad.
2. As the main course, cook up a batch and serve on a bed of rice or pasta.
3. Add them to a sandwich for some added flavor and crunchy texture.
4. Use them as inspiration for your own meatball recipes!