Looking to bring a dash of luxury to your meals on these cold winter nights?
Adding Italian truffles to your dishes is the perfect way to turn them into an indulgent treat, and it's easier (and cheaper) to do than you think.
What exactly is a truffle?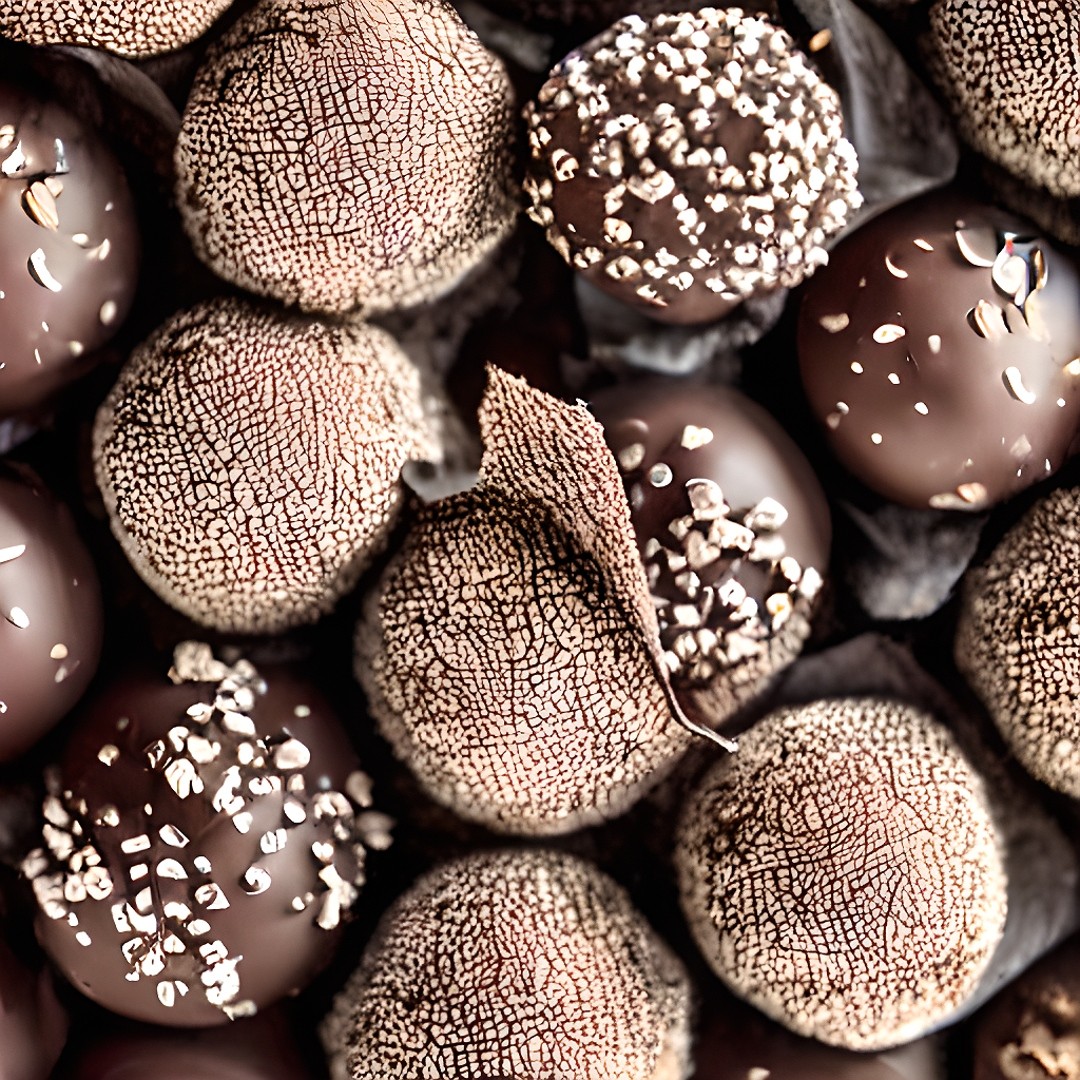 Often compared to a mushroom, the truffle is also a fungus; however it grows naturally underground and cannot be cultivated.
Truffles are known for their unique, heady aroma and luxurious flavor and are only found in certain areas of the world.
Specially trained dogs expertly locate them, sniffing them out in exchange for a treat!
Where do Italian truffles come from?
One of the best places in Italy to find quality truffles is Aqualagna in the Marche Region.
There are in fact 8 species of truffle available in Italy and the type of truffle available depends on the time of the year.
Fresh Acqualagna truffles can be dispatched directly from Italy within 24-hours of ordering them in the UK.
Is it true that truffles are an aphrodisiac?
Allegedly so! Truffles were considered by the Romans and Greeks to have aphrodisiac properties.
The musky scent of truffles is said to stimulate and sensitize the skin to touch.
Truffles contain androstenol, a pheromone found in male underarm sweat, which may in part give rise to their claim to fame as an aphrodisiac food.
Aren't Italian truffles expensive?
Truffles can be an expensive purchase – particularly the fresh ones.
Prices tend to vary from week to week depending on their availability and size – but there is no doubt that they are a delicacy with a single white truffle once selling for £165,000!
If you would like to try to try this delicious product in your cooking there are many cheaper ways of obtaining that special truffle flavour and aroma!
Check out the list below to discover how you can incorporate truffles into your meals.
8 delicious ways to use Italian truffles this season: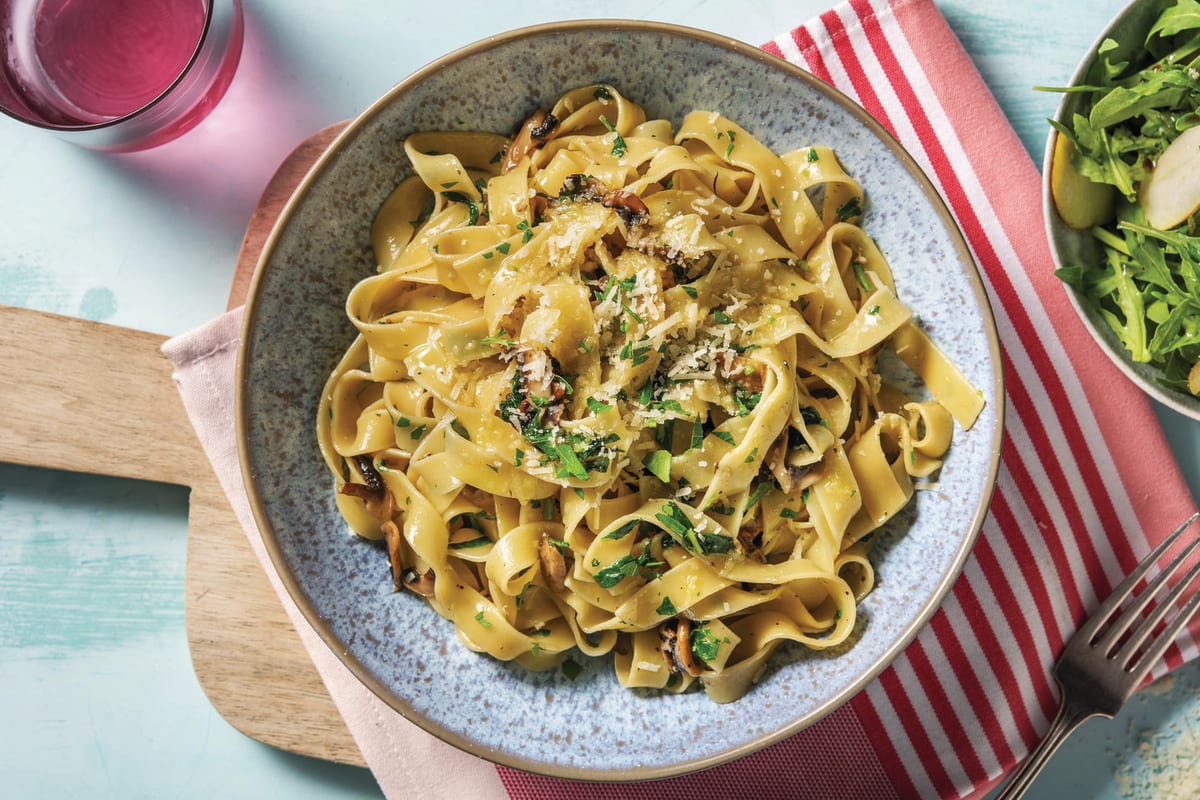 Fresh italian Truffles – best enjoyed simply, sliced or shaved over some cooked risotto or pasta
Truffle Oil – make sure that the truffle oil you buy is infused with real truffles – not synthetic aromas as many truffle oils are. Try it stirred into pasta for a simple but delicious dish.
Truffle Butter- rich truffle butter can be spread on crostini or bruschetta for a quick and tasty appetizer.
Truffle Salt– this will give an earthy truffle kick to many dishes. It is excellent for flavoring meats, especially steaks or grilled meat, for sprinkling on a bowl of pasta or risotto or even over a bruschetta.
Organic Truffle Sauce- A delicious cheesy truffle sauce, made with black summer truffle and organic Grana Padano cheese. This sauce is perfect on all types of pasta with a little broth or water from the pasta.
Truffle Honey– Tastes heavenly when paired with ricotta, blue cheese, Parmesan or pecorino cheese!
Truffle Balsamic Glaze- A delicious glaze that will boost the flavor of grilled meats, salad dressings and grilled or steamed vegetables.
Organic Summer Truffle Slices – Harvested between May and October, summer truffles are a lot less potent in taste and aroma than the winter truffle however, preserving them makes them available all year round.
Tempted to try a truffle dish? Below is our quick and easy fettucine with Italian truffles recipe!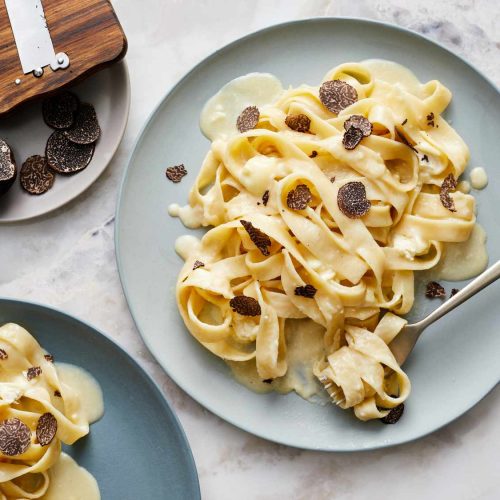 Fettuccine with Truffles
Try this deliciously simple recipe for fettucine with Italian truffles
Ingredients
400

g

Gragnano fettuccine

80

g

butter

50

g

grated parmesan

1

clove

of garlic

2

tbsps

extra virgin olive oil

10

g

Fresh black or white truffle shavings
Instructions
Fry the garlic clove gently in the olive oil in a large frying pan until golden and then remove.

Cook the fettuccine in a large pan of salted boiling water until 'al dente' and drain.

Add the fettuccine to the olive oil in the frying pan and mix well.

Add the butter to the pasta and let it melt on a low heat mixing it well into the fettuccine, then add the grated Parmesan.

Serve with shaved truffle sprinkled on top.
Notes
Don't have fresh Italian truffles?
Follow the recipe and use Organic Summer Truffle Slices to decorate the fettuccine or replace the normal butter with Truffle Butter.