I love rooibos. When I grew up in Cape Town, we had rooibos tea almost everyday, sometimes three times a day.
This might come as a surprise for people outside of South Africa, the UK and India, but we drink tea with milk and sugar. That's right. The milk, and then the sugar.
It's delicious.
I firmly believe rooibos should never be drunk without those two, unless you are facing certain death and the only way to get out of dying is to drink some unsweetened, unmilked rooibos tea. May God be with you.
But outside of that, no. Diana drinks it without milk and sugar, and during that time I refuse to talk to her. I recognize her not.
Now, a note of warning. You can't just add milk to rooibos all willy-nilly and then blame me when it comes out wrong. There's a certain procedure. The milk must be warm but not boiled, and the color should be on the darker side of creamy brown. If it's too pale, you've added too much milk. Rooibos is creamy by itself, so the milk is only there to support that creaminess, not take it over.
Sugar can be added as you like, but there must be sugar.
There are a few flavors that go really well with rooibos, and coconut is one of these.
So I decided, on a cold, snowy Lithuanian winter (there are only two seasons in Lithuania, winter and almost-winter) to get cooking. It's too cold to make rooibos-coconut ice cream (coming soon), but why not try some cupcakes?
These coconut cupcakes are by themselves fantastically creamy, so when you pair it with rooibos, which cuts through that creaminess while at the same time adding to it, it's like a match made in heaven.
Enjoy!
What is rooibos and how is it different from other teas?
Rooibos is a tea made from the leaves of the Rooibos bush. It is a unique tea because it is naturally sweetened, unlike other teas which are typically sweetened with sugar or artificial sweeteners. Rooibos is also high in antioxidants and has a slightly bitter taste due to its high levels of flavonoids.
Compared to other teas, rooibos has a slightly different flavor profile. It is less sweet and has a more earthy taste. It is also less caffeinated, which makes it a good choice for people who are trying to reduce their caffeine intake.
If you're looking for a unique tea that is high in antioxidants and has a slightly different flavor profile, rooibos is a good option. It is also less sweet than other teas, making it a good choice for people who are trying to reduce their sugar intake.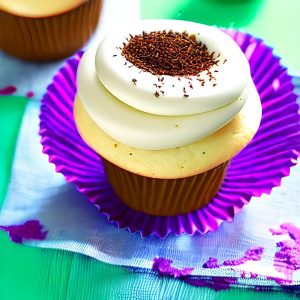 Coconut Cupcakes with Rooibos-Coconut Cream
These cupcakes are bursting with flavor! The moist and fluffy cake is infused with rooibos tea, and topped with a rich and creamy coconut frosting. They're perfect for any occasion, and are sure to be a hit with everyone.
Ingredients
For the coconut cupcakes
3/4

cup

thick part of coconut milk

1

cup

flour

1

teaspoon

baking powder

¼

teaspoon

salt

6

tablespoons

butter

1/3 cup +1 tbsp, room temperature

½

cup

sugar

2

large eggs

1

teaspoon

vanilla essence
For rooibos-coconut cream
1.5

teaspoons

loose leaf rooibos tea

¾

cup

whipping cream

32%

2

teaspoons

sugar

¼

cup

thick part of coconut milk

lightly toasted shredded coconut

optional
Instructions
First, we have to take care of the rooibos cream.

In order to get the rooibos flavor into the cream, you'll need to add the 1.5 teaspoons of rooibos to the ¾ cup of heavy whipping cream. Mix it well and leave it in the fridge for as long as possible, at least 6 hours. The best would be closer to 12 hours, but 6 hours was all I could wait because I'm a man and I was hungry.

Option 2: if you don't have that much time, put the cream into a saucepan and add the rooibos to it. Heat it just until it is boiling, and then take it off the heat immediately. Leave the rooibos in there for about 4 minutes, noting that the longer you leave it the stronger the flavor becomes. Strain the infused cream and discard the rooibos. Let it cool on the counter and then place it in the fridge for at least an hour.
To make the cupcakes:
Preheat the oven to 180°C.

For the coconut milk, we'll need only the thick part. When you purchase the can of coconut milk, try not shake it or move it much. Leave it in the fridge overnight, or at least a few hours. Carefully remove it from the fridge and open it. You should see thick coconut cream at the top and the more watery liquid at the bottom. We only need the thick part, 1 cup in total for the cupcakes and rooibos-coconut cream, although it's ok to add some of the liquid to make up 1 cup.

Position the rack in the middle of the oven and prepare your muffin tray with 12 paper cup liners.

Beat the butter in a large bowl until it is smooth. If your butter is room temperature, this shouldn't take long. Add in the sugar and beat again until it's nicely mixed, about 2 minutes. Add the eggs, one at a time, and mix well after each egg. Finally, add in the vanilla essence and set aside.

In a separate bowl, mix the flour, baking soda and salt. Add half of the flour mixture and mix until it is well incorporated. Now, add ¾ of a cup of the thick coconut cream and slowly beat it until it is nicely mixed. Add the remaining flour mixture and beat until it is nicely blended.

Now simply divide the cupcake batter equally among the 12 muffin cups. Bake in the prepared oven for about 20 minutes, until it is slightly golden brown and a toothpick inserted into the center comes out nice and clean. Remove cupcakes and let them cool.

If you absolutely had to try it at this point, I wouldn't blame you. The thick coconut cream makes it quite moist, and you can enjoy it by itself. In our kitchen, a few cupcakes mysteriously disappeared along the way. I blamed my daughter, but somehow Diana doesn't believe me.
To make the rooibos-coconut cream:
If you've cold-infused the cream for at least 6 hours, strain the mixture and remove as much rooibos leaves as possible (skip if you've gone with Option 2).

In a clean blow, whip the cream until it becomes thick and soft peaks form. Add the two teaspoons of sugar (more if you'd like a sweeter whipped cream) and whip again until stiff peaks form. Add in the coconut milk.

Notice that this is not rooibos-coconut whipped cream, essentially because the coconut milk makes it a bit more liquidy. However, if you place the mixture in the fridge, it will firm up.

Pour the rooibos-coconut cream over the cooled cupcakes, or place it carefully on top and place the cupcakes in the fridge for a more formal presentation.

It is highly customizable, but I was too hungry to wait so I enjoyed my moist coconut cupcakes with the rooibos-coconut cream as is with some shredded coconut added on top. Diana decided to pimp hers out with chocolate bits, strawberry liqueur and some basil (works very well with coconut).
Notes
These delectable cupcakes are made with a rooibos-coconut cream and are absolutely divine! The cupcakes are moist and fluffy, and the cream is rich and creamy. The combination of the two is simply heavenly. These cupcakes are sure to please any coconut lover.
Compare and contrast rooibos-coconut cream with other teas, including black tea, green tea, and oolong tea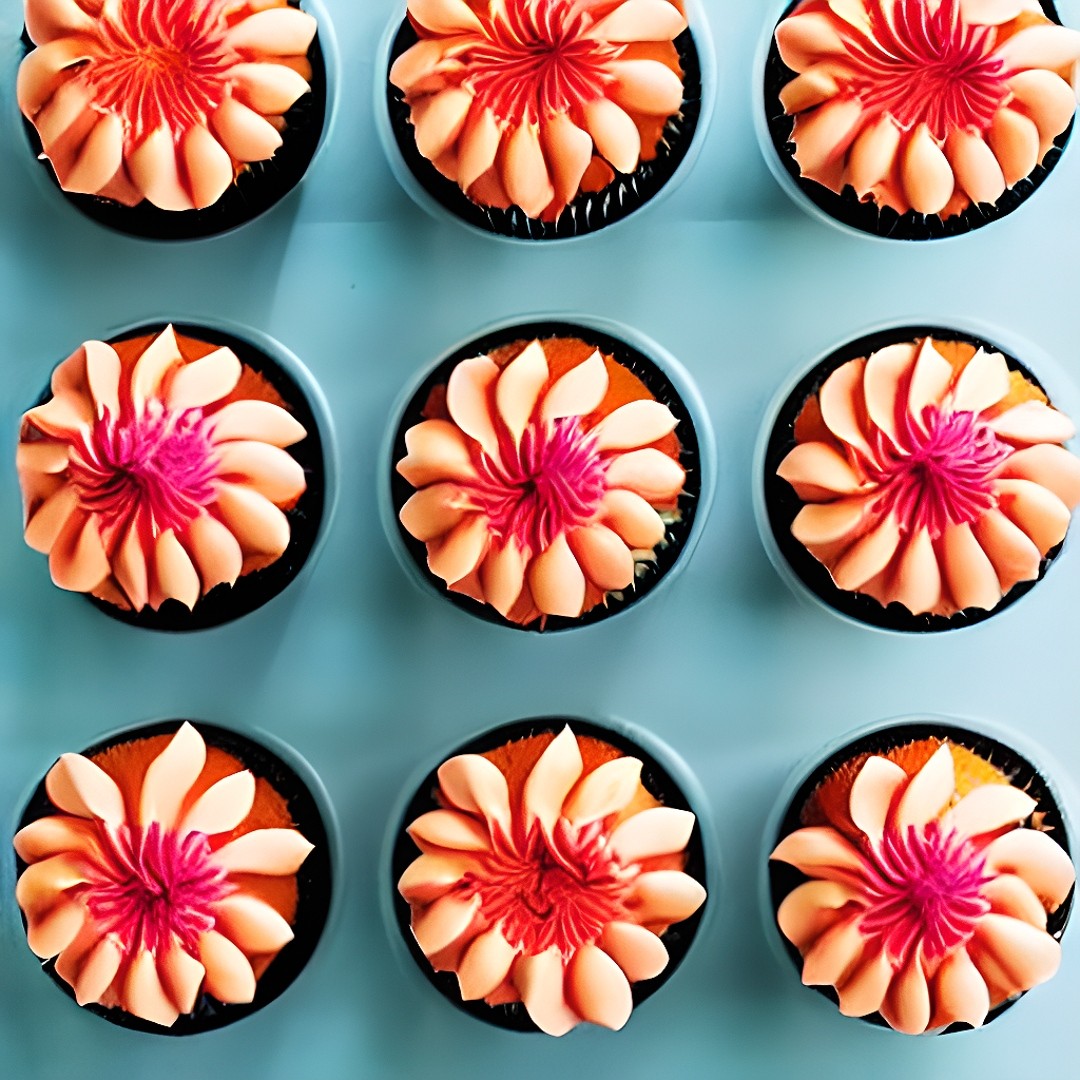 When it comes to tea, there are a lot of options available to consumers. Some people prefer the taste of black tea, while others prefer the sweetness and floral flavors of green tea. Others may enjoy the unique flavor profile of oolong tea, and yet others may simply want a beverage that is both healthy and refreshing.
One tea that has gained a lot of popularity in recent years is rooibos-coconut cream. Compared to other teas, rooibos-coconut cream has a sweeter flavor with a slight note of coconut. Additionally, it is a very refreshing beverage that is perfect for hot weather.
While there are a lot of great tea options available, it's important to consider what type of tea is best for you. If you're looking for a healthy beverage that is also refreshing, rooibos-coconut cream may be a good option for you.
Frequently Asked Questions about Coconut Cupcakes
Are you thinking about making coconut cupcakes? Here are some frequently asked questions that will help you get started.
What kind of coconut should I use?
You can use either fresh or canned coconut for your cupcakes. If you use fresh coconut, make sure to shred it yourself to get the best results.
Can I use coconut oil instead of butter?
Yes, you can use coconut oil instead of butter in your cupcakes. This will give them a richer coconut flavor.
Can I use a different type of milk?
Yes, you can use any type of milk you like in your cupcakes. However, using full-fat coconut milk will give you the best results.
What kind of frosting should I use?
You can use any type of frosting you like on your coconut cupcakes. A simple buttercream frosting would be delicious, or you could try a cream cheese frosting for something different.