We love movies. We love food. And, of course, we love movies about food. Especially these delicious, scrumptious movies that make us want to cook everything.
Even if we can't make it exactly like they do in the films (who can, right?) at least the movies inspire us to try.
Of course, there should be a word of warning: food movies aren't generally known to be the most fantastic in cinematography or plot or any of those Oscar-worthy categories. These are just food movies that make us want to get in the kitchen and do something. Some of these are really great in terms of reputation, but all of them have great food.
So let's check out our favorite food movies that inspire us (and you) to cook.
What's your favorite movie food? – 9 Delicious Food Movies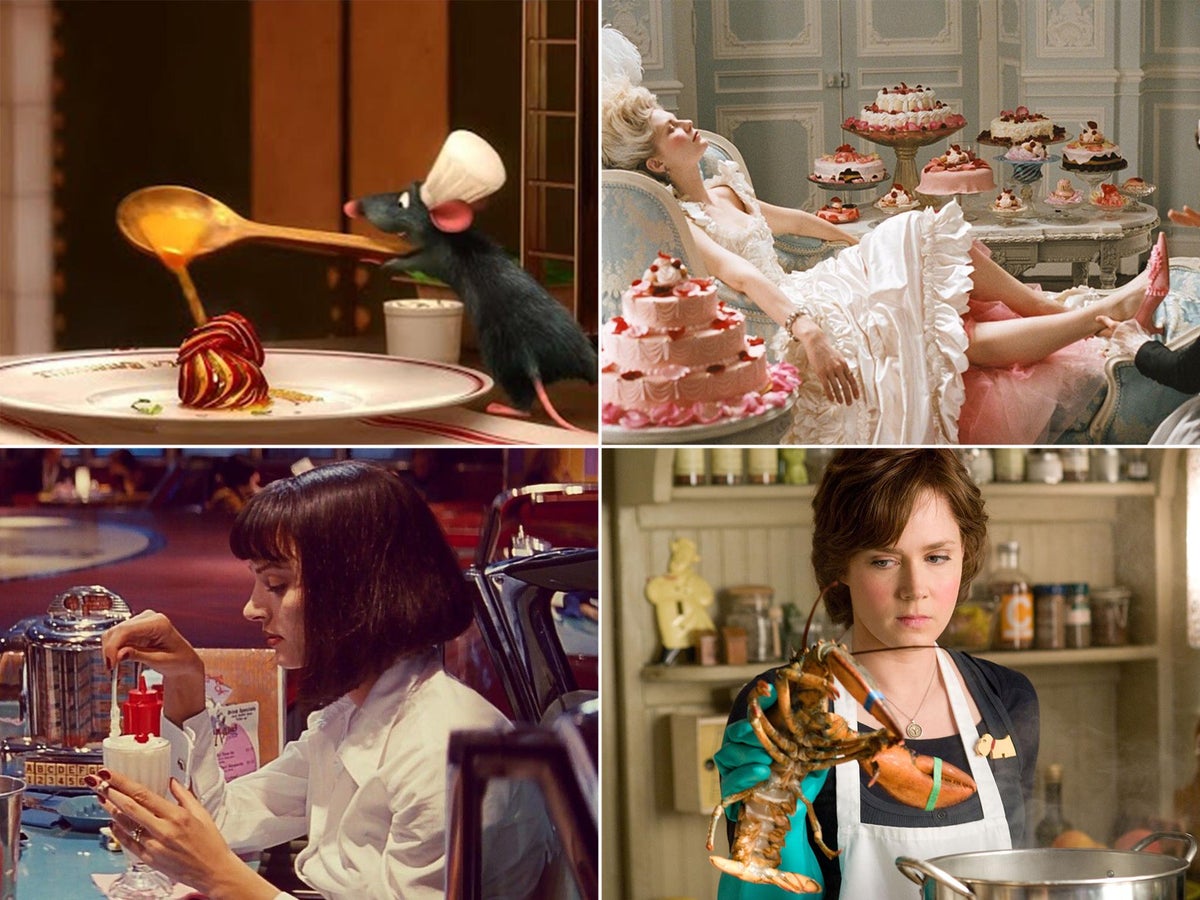 Last Holiday (2006)
IMDB rating: 6.4
People never expect this one. Queen Latifah and LL Cool J? Surprisingly, it's absolutely enticing. This film has two things going for it: amazing food, and amazing location.
Plot-wise, Latifah's character Georgia Byrd gets diagnosed with a fatal brain tumor. The shy and aspiring cook decides to spend her savings before she dies. So she goes to the beautiful  Grandhotel Pupp, meets her favorite chef and cooks amazing food.
The Hundred Foot Journey (2014)
IMDB rating: 7.3
This is a great, feel-good family film, wonderful for Indian-inspired cooking, elegant locations in France and endearing life lessons.
In the movie, the Kadam family leave India to find new opportunities abroad. On their way to England, they end up in a village in France and decide to set up shop there—right across from a Michellin-starred restaurant. Lots of traditional Indian food, modern food and classic French cuisine.
Chef (2014)
IMDB rating: 7.3
Fun, good music, and Miami—what else do you need? In this great movie, chef Carl Rasper decides to up and quit his glamorous job and open up a food truck in Miami. So he drives down there, cooking and learning along the way with his son and former co-worker.
Lots of great music and a fantastic way to make grilled cheese we'd never seen before.
Today's Special (2009)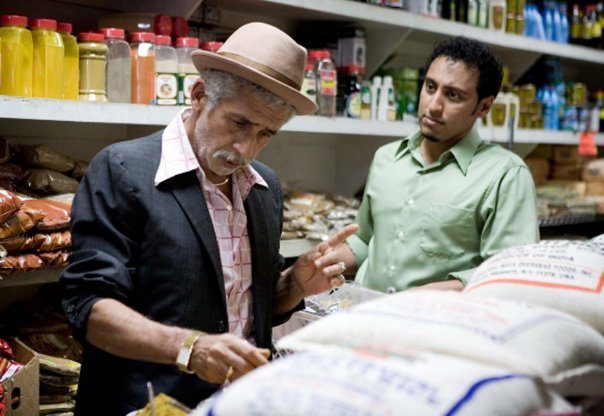 IMDB rating: 6.7
Another feel-good one, guys. This is a calm comedy based on the importance of and respect for family.
Here, aspiring Manhattan chef Samir is about to go for an internship in Paris when his restaurant-owner father has a heart attack. Reluctantly, he takes over control of the restaurant and accidentally finds a taxi cab driver who teaches him how to cook from his heart.
Julie & Julia (2009)
IMDB rating: 7.0
Any movie about the famed chef and author Julia Child ought to be great, and this one does not disappoint. Child brought French cuisine to the modern American household, and Julie Powell decides to write a blog with one challenge: cook all of the recipes in Child's book.
This based-on-a-true story doesn't focus very much on food as with the other food movies above, but it certainly inspires you to hunt down a copy of Julia Child's Mastering the Art of French Cooking. 
Ratatouille (2007)
IMDB rating: 8.0
We have to be honest here: at first the thought of a rat in the kitchen wasn't the most inspiring idea.
But when we sat down and watched it, we saw just how amazing and fun it was—and how hungry we became. Again in France, a rat who can cook amazing food teams up with an aspiring cook to charm theeir harshest food critic. A fun food movie for the whole family.
No Reservations (2007)
IMDB rating: 6.3
As we said before, most of these food movies aren't really Oscar-worthy. However, they have a good mood, wonderful locations and usually amazing food.
Here is no different, and Jones' character chef Kate ends up having to take care of her niece when her sister dies. Then to make it even more complicatd, her restaurant hires a second chef, Italian-trained who messes up her whole, strictly-made life. In the end, of course, she learns about love, life, and everything else—and we get to see some delicious food.
Chocolat (2000)
IMDB rating: 7.3
A great intersection between seduction and cuisine, this is perhaps one of the most popular food movies.
In it, a single mother and her 6-year old daughter open up a chocolate shop in a rural French village. Of course, there's some antagonism, especially since they've opened it right across the local church. Expect any and all deliciousness possible when talking about chocolate. Great for those with a sweet-tooth, this one might cause your stomach to grumble throughout.
The Lunchbox (2013)
IMDB rating: 7.8
It may not be a secret here: we love Indian food. In fact, we love all foods with strong flavors. None of that bland stuff.
So it's obvious why three of our favorite food movies are Indian-inspired.  In Mumbai housewives usually send food through the city's efficient lunchbox system. In this romantic film, however, an older man accidentally receives the wrong lunchbox sent by a young housewife. Instead of a quick resolution, they begin to exchange notes and try different and better food. A truly inspiring, wonderful movie.
Why are cooking movies so entertaining?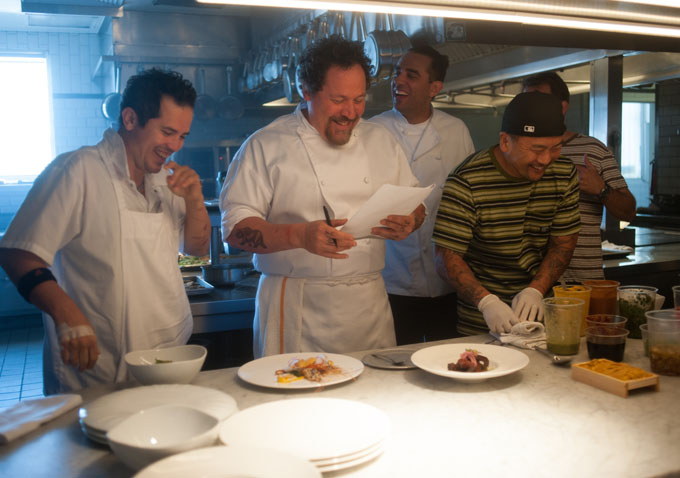 Cooking movies are one of the best kinds of movies you could ever watch. Most films that revolve around food have that right mix of humor and drama that makes them so entertaining.
Of course, food-related films are so great because they let you enjoy food while watching the movie. Cooking movies give us the chance to taste the food without having to cook it. This is one of the reasons that eating in movies are so great.
Cooking movies are also great because they usually feature great performances by well-known actors. Tom Hanks's performance in "Big", Julia Roberts's performance in "Julie & Julia", and Julia Child's performance in "Julia & Julia" are just three of the many great movies that take place in the kitchen.
Another reason that cooking movies are so entertaining is because the protagonist is usually the main character. This character is someone that we know and who we can really relate to. The protagonist is usually someone who the audience can empathize with.
The protagonist is usually someone we can all relate to. Julia Child, for example, was an immigrant who had a hard time trying to make a name for herself in the medical field. Her struggle helps the audience to understand the role the main character plays.
Cooking movies are so good because they show us the greatness that one person can accomplish. Cooking is a very complicated skill, and Julia Child