"The turkey might be the main event, but offering a variety of side dishes–from sweet potatoes to green beans–will keep your guests full and happy this holiday"
With Thanksgiving only two days away, many of you might be rushing to try and figure out what exactly to cook on this wonderful Turkey Day.
With the hundreds of thousands of choices available online, we decided to gather for you the recipes that are guaranteed to make your Thanksgiving dinner a hit. We've got a range of dishes with a range of difficulty levels—from easy to fancy, traditional to experimental (turducken anyone?).
So let's start from the most important, Mr. Turkey – the king dish of Thanksgiving. Although you can prepare and cook this bird with the most basics, such as only salt and pepper, you won't always be guaranteed that it will work out fine. So here are a couple of recipes that will help you not to mess it up this most important dish.
The Big Boy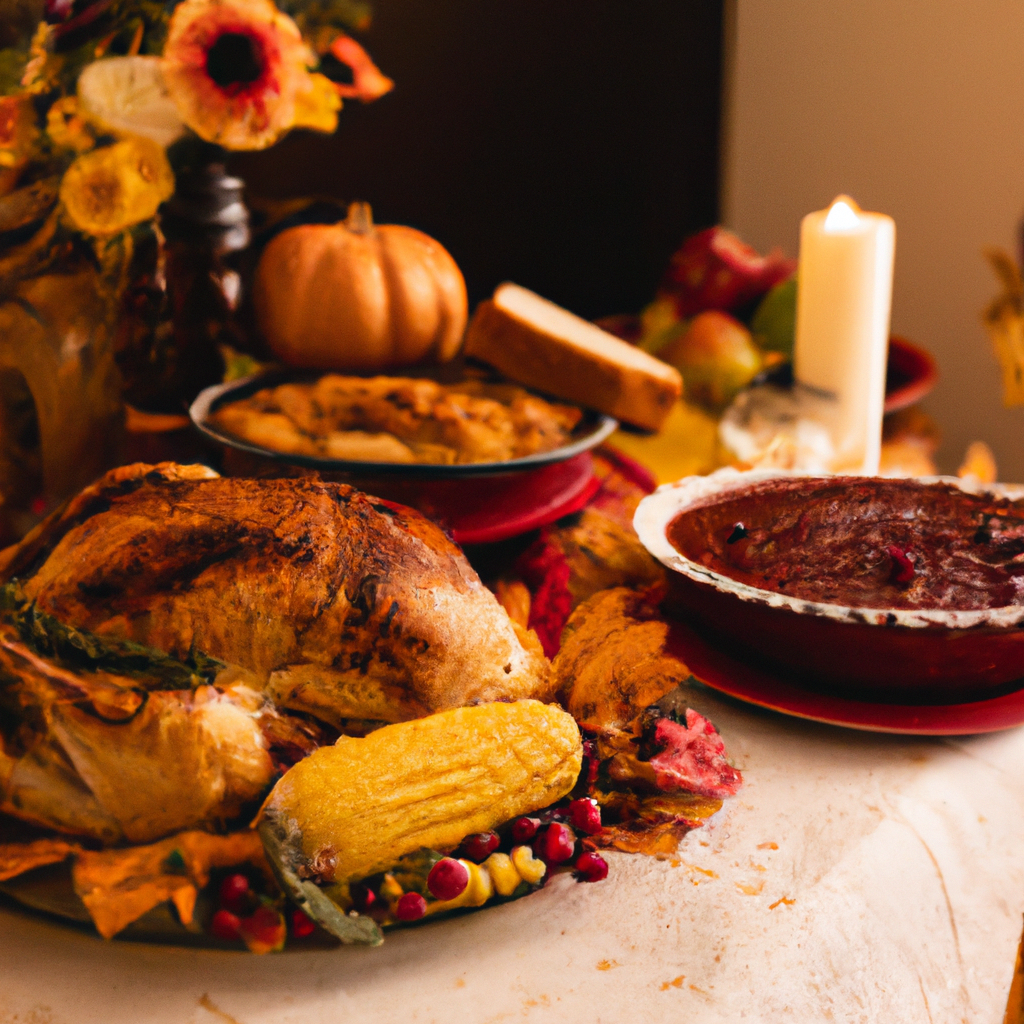 This is the boss of the table, and if you mess him up, no one will ever forgive you and you will die in shame. No pressure.
World's Simplest Thanksgiving Turkey
If you've never ever tried to make turkey before and it looks a super scary thing for you, like some Halloween masks, you should go with the World's Simplest Thanksgiving Turkey recipe to minimize your chance of failure
Deep-Fried Turkey
Of course, you can also go ahead and try a different approach—how about smoked, grilled, or even deep fried turkey? Yep, that's right. You can deep fry a turkey. Technically, you can deep fry anything if you were really motivated. These folks were motivated to use a lot of oil and a novel method to make, honestly, what looks like a very juicy turkey.
The Side Dishes
Okay, so honestly, although they're called side dishes, for many people I know they are the life of the party. The turkey is there, it's beautiful, it's the center piece, but the side dishes offer the chance for you to be interesting, to show off your flair, or elegance, or craziness.
Leek and Wild Mushroom Stuffing
Okay, so there are many delicious stuffing recipes that are much more traditional. Generally, your stuffing consists of some bread and herbs that you would stuff inside the turkey. Most people now prefer to maintain the flavor but keep it out of the turkey's secret garden, so they usually cook it separately.
We made this particular recipe for last year's Thanksgiving dinner, and it was a hit. The sautéed leeks, wine and porcini mushrooms, along with a combination of dark and white bread made this dish extra flavorful. This year, we plan on making something like this again, although with a few (or many) alterations (recipe coming after Thanksgiving).
Roasted Winter Vegetable Medley
Vegetables are the key to our side dishes—but not your standard ones. They are usually autumn-related, so there's lots of root vegetables for added flavor and color. We had this one on the menu from last year and it was very good. Because they're vegetables no one was too worried about eating too much. The key to roasting vegetables (especially potatoes), is to use high heat so that the outsides are crispy and the insides are soft, not dry and overcooked.
Four Cheese Mac and Cheese
Macaroni and cheese is a Thanksgiving favorite, one that my family has enjoyed ever since (and even before) moving to the US. Unfortunately, however, many people do overcook the dish, and the macaroni is dry and tastes like rocks. Here, in this Mac and Cheese recipe, there isn't just one or two type of cheese—there's four, and they all work together to make a smooth, gooey, and delicious dish.
Asian Pear and Arugula Salad with Goat Cheese
Technically, yes, a salad counts as a side dish, although personally, before this salad I had my doubts. What is this green thing doing on this Thanksgiving table! However, this is a particularly tasty salad, and one that we made for the first time last year. The goat cheese is smooth and goes well with the sweet and crunchy pear, and the arugula (rucola, or rocket) has a slight peppery taste to balance it all out. The dressing is a nice honey, lemon and olive oil mixture with thyme and it all works out perfectly.
Desserts
And now, to the best part of anything—the dessert. All good things must come to an end, and when you end on something sweet, you've got yourself a hit. Christmas desserts should be chocolatey and rich, whereas Thanksgiving desserts should be creamy and rich. This is the law people.
Pecan Pie
My brother Jeremy makes a fantastic pecan pie, a very traditional Thanksgiving dessert. He really won't tell me the recipe, so I'll just put this one up here for the classic pecan pie. The key here is to toast the pecans before you mix them into the pie mixture (in fact, for any nuts or seeds you're using as part of a meal, just roast them for a few minutes in the oven first until you can begin to smell them—not burning smell, but delicious smell).
Apple Pecan Crisp
This is technically more healthy, so all the single ladies (all the single ladies) won't feel too guilty about devouring this crispy apple pie. It's very easy to make, as you just mix the sliced apples with the brown sugar and make a quick crispy topping out of flour, butter, oats and toasted pecans.
Easy Key Lime Pie with Graham Cracker Crust
OK, so this is technically, definitely not a traditional Thanksgiving dish, but since we lived so close to the Florida Keys and Key Lime Pies are quite popular in the Miami area, we do it every year anyways. I have my own alterations for this very easy pie (4 egg yolks instead of 5, 2 cans of condensed milk and ½ cup lime and ½ cup lemon juice), and it's always a hit. It is quite sweet and quite tangy, which is what makes it so delicious.
Have a great Thanksgiving!