This homemade pasta and pesto is surprisingly easy to make and cooks up in just a few minutes. It looks amazing, tastes amazing and requires only a few ingredients.
It's no secret here that we love to cook delicious food. Whether it's peri peri chicken, soy-honey pork, orange duck, appetizers or dessert, we love experimenting with all kinds of food and flavors.
But sometimes we like some simpler food as well. Sometimes all you need in life is some smooth, silky pasta and a delicious sauce. No meat needed, no extra stuff. Just pasta and a sauce and your fork to eat it all up.
Recently I had to trim down one of our basil plants, and because I hadn't done it in a long time, we ended up with quite a bit of basil leaves. We didn't want to eat some sort of basil salad, so what do you do when you have lots of basil?
You make pesto! Pesto is one of our favorite sauces. Maybe it's because of the taste (okay, definitely because of the taste). But maybe also because it's so fast and easy to make. You put basil, garlic and cheese in a blender (we don't like nuts in ours) and blend it. Add some olive oil, lemon juice (optional), salt and pepper and you're good to go. Less than a minute.
So we had the pesto, but we didn't know what to do with it. Our little Amanda loves pasta, and we hadn't made pasta from scratch in a long time. It's also very fast to make and only has two ingredients–flour and eggs!
So we decided to get our pasta maker out and quickly mixed up some homemade stuff.
We rolled it out thin then sliced them into long strips to make tagliatelle. We put it into boiling salty water for a minute or two, drained in and reserved some pasta water.
Then we put the pasta back in the pot, tossed it with the pesto and some pasta water, and sprinkled some Parmesan over the top. Delicious!
If you want an even quicker meal, you can just buy tagliatelle from the shop. It will take longer to boil (about 9 minutes), and the taste won't be as smooth as fresh, homemade pasta, but you'll still have a great dish.
Drizzle some olive oil over the top for extra fun and you're good to go!
A Delicious And Nutritious Sauce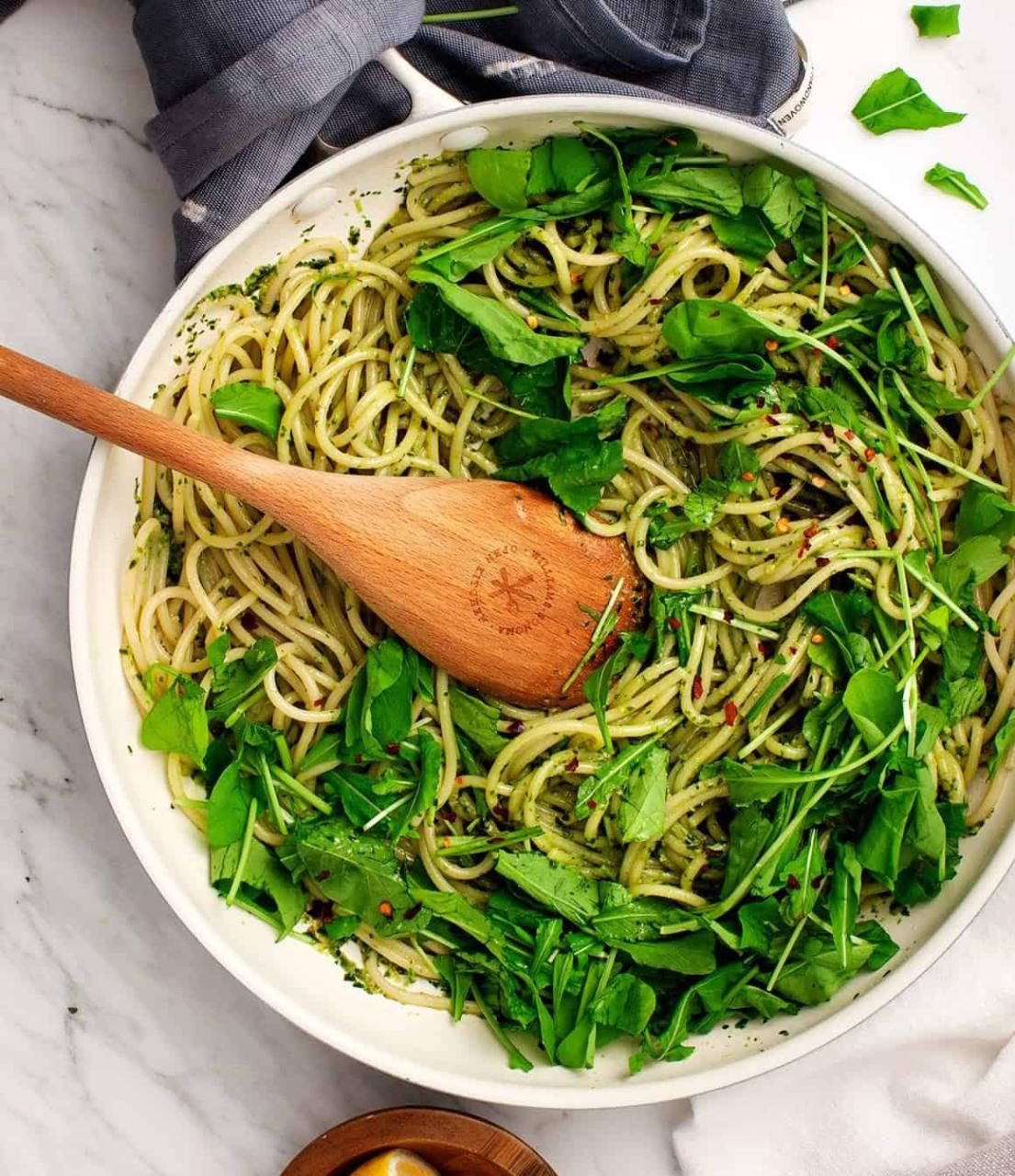 Making your own pasta and pesto sauce is easy and fun! You can control the ingredients and make it as spicy or flavorful as you like. It's a healthier option than store-bought pasta sauces, and it's a great way to use up fresh herbs from your garden. Plus, making your own sauce means that you'll know exactly what's going into it – no additives or mystery ingredients here!
To make a delicious and nutritious sauce, start by cooking the pasta according to package directions. Once it's cooked, drain it in a colander, reserving about 1/2 cup of the water.
In a large skillet over medium heat, cook the reserved water until it comes to a boil. Add the pasta and stir well to combine. Cook for 2-3 minutes or until the pasta is tender but still firm to the bite.
Next add your desired amount of pesto (start with just a tablespoon or two). Stir frequently so that everything doesn't stick to the pan. Cook for an additional minute or until the pesto is heated through. Serve warm!
Ways To Get Kids To Eat Their Veggies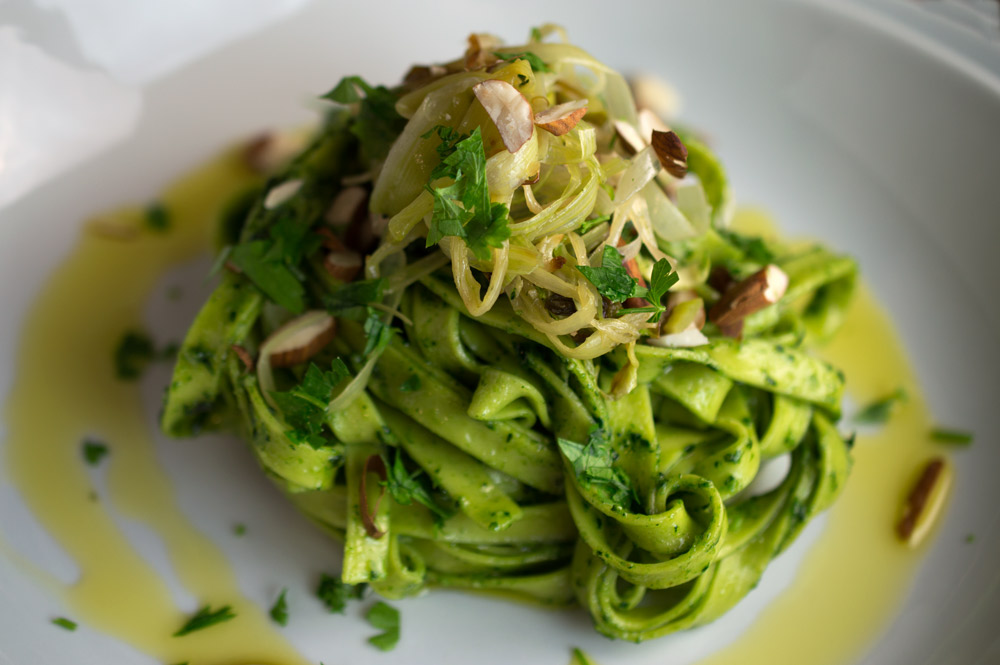 There are many ways to get kids to eat their veggies. One of the simplest is to add them to smoothies or salads. Kids love getting their vegetables in a tasty way, and they're more likely to eat them if they feel like they're winning something in the process.
Another great way to get kids interested in vegetables is to make a game out of it. For example, have them try to fill up their plate with as many different types of veggies as possible before time runs out. This can help introduce healthy eating habits early on and motivate them to keep eating healthier throughout the day.
One last way to get kids interested in vegetables is by letting them help in the kitchen. This can be a fun way for them to learn about food and cooking, while also getting some extra veggies into their diets at the same time! Simply have them chop up some veggies, mix together a recipe, or help you bake something – anything that gets them involved in the kitchen is good!
Finally, don't forget about disguising vegetables as favorite foods. For example, put carrots inside an apple or potatoes inside a chicken leg – children will never know they're actually eating healthful snacks! And always keep a stash of healthy snacks on hand for when these sneaky tactics fail (trust us). Overall, these tips will help get your child excited about vegetable consumption and encourage them to stick with it long term!