Pretzel twists with jalapeño cheddar dip that's salty, cheesy, slightly spicy and very easy to make. Try your best not to eat them all 🙂
I have a very strong love and affinity for bread (and butter, and brie) in the form of pizza, pastry, whatever. All the bad things that taste so delicious.
In fact, I've come to the realization recently that, if I had a choice between never eating meat again and never eating bread again, I would give up everything for a loaf of fresh, warm, crusty bread with creamy, salty butter slowly melting on top of it.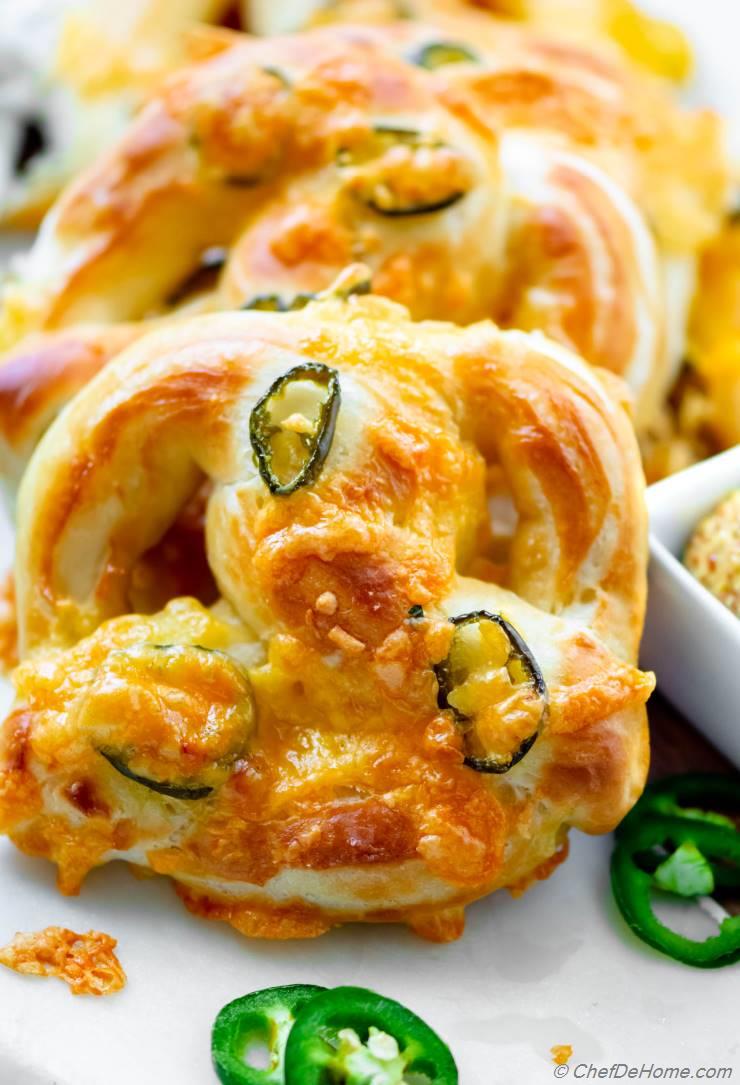 But, luckily, I don't have to make my choice. Point is: me, bread, BFFs for life.
Like, totally.
Now, when you take dough, slap some butter and salt on it and bake it til it's golden brown, chewy and irresistible, you've made a fan of me. That's why I couldn't wait to make these pretzel twists. Now, question you might be asking: why not just make pretzels?
Well, I find that eating a pretzel-shaped pretzel is like committing to eating the whole thing. You can't just leave the pretzel half uneaten. That's just rude.
So what happens then is that I am forced by social etiquette to eat everything. Now, seeing as I'm working on my beachbody, I can't really allow that.
Pretzel twists make it easier to snack on them without eating everything…at once. On the other hand, these are best eaten the day they're made so, there's that.
I also decided to add a nice cheese sauce to go with my pretzels. So I just used an adjusted bechamel base with shredded cheddar.
But because I experiment far too much and I need spiciness all the time, I decided to add some chopped fresh jalapeños and smoked paprika in the mix.
And, yes, it was as delicious as I just…the words that I just..it was fantastic, OK?  Am I eating some as I'm writing this? Possibly. And am I possibly distracted by that process? Possibly.
Don't judge me. When you get hooked on these, you'll understand.
The Benefits Of Jalapeño Cheddar Dip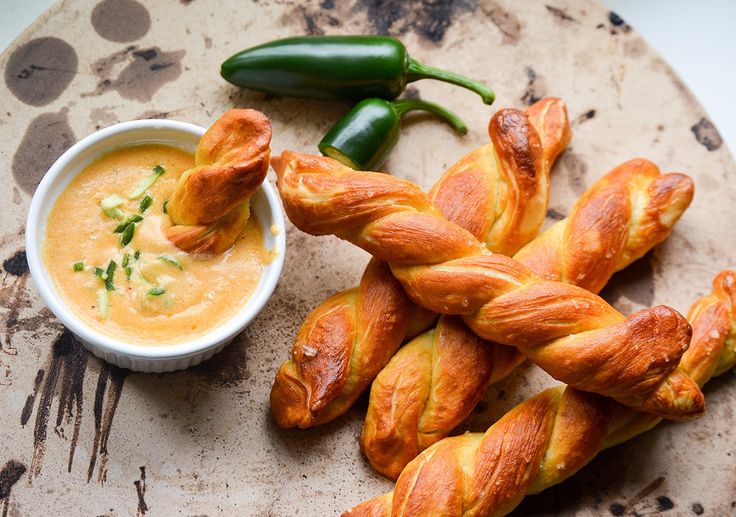 Jalapeño Cheddar Dip is a great way to spice up your pretzels. It is easy to make and only requires a few ingredients, so it is perfect for when you need a quick and easy appetizer or snack. Additionally, it is a great dip for parties or events. Not only that, but it also tastes delicious!
One of the many benefits of Jalapeño Cheddar Dip is that it can be used as a dip or a condiment. For example, you can use it as a dipping sauce for your nachos or tacos, or you can use it as a condiment for your sandwich. Additionally, because Jalapeño Cheddar Dip is made with cheddar cheese and jalapeños, it has a spicy flavor that is sure to please most appetites.
In conclusion, Jalapeño Cheddar Dip is a great way to add some extra spice to your life and make your favorite foods even more flavorful. It is easy to make and easy to store, so you can always have enough on hand to enjoy.
Tips For The Perfect Twist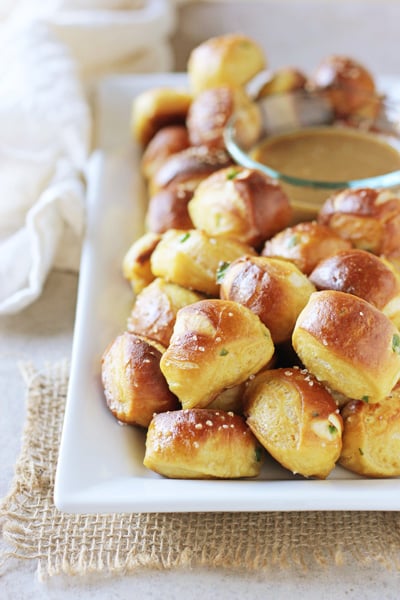 There's something about a perfectly executed twist that just can't be beat. Whether it's in a savory dish like shepherd's pie or in a sweet treat like birthday cake, the perfect twist is essential for creating the perfect meal. In this section, we are going to share some tips for making the perfect twist.
First and foremost, make sure you have the right dough. The dough should be sticky, but not too sticky. This will help to prevent the twists from sticking to each other while they cook. Next, use your fingers to form ropes out of the dough. Make sure each rope is of even size so they cook evenly. Finally, cut the ropes into pieces using a sharp knife – this will ensure that they come out perfectly twisted every time!
If you want to get the most out of your twists, it is important to follow a few simple tips. First and foremost, make sure that the dough is properly cooked before serving. Second, be careful not to over cook the twists – this will result in them being dry and tough. Finally, top your twists with your favorite sauces or toppings for a delicious and unique meal experience!